Some ERP systems already have a vendor rebate module or elements of purchasing software that allow for rudimentary recording of rebates owed.
But, after extensive research, we have found no ERP system provides ALL of the functionality that is typically required by companies who trade via complex rebate deals.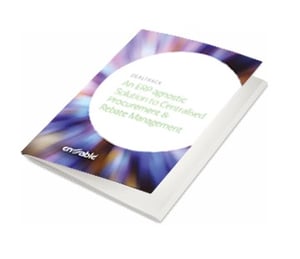 That's why Enable developed DealTrack and designed it from the start to be easily integrated with ANY ERP or any other system.
When businesses implement DealTrack (even those who already had some kind of vendor rebate module), they typically find they have been missing claims amounting to around 4% of rebate income.
Find out more by downloading our eBook.