Maximised profits, improved cash flow and optimised processes: the top 3 benefits experienced by organisations implementing a rebate management system.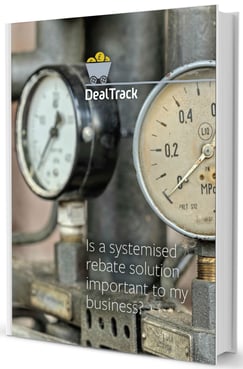 This eBook considers the numerous business benefits of managing rebates and retrospective income with a systemised approach, including:
How automated systems handle the complexities of trade agreements with ease and accuracy
True cost margin alerts and timely, accurate scenario modelling
More negotiating power, with full visibility of deals across departments.
If complex trade agreements are an instrumental part of your business, then tracking these deals and managing your rebates with a systemised rebate management system could be instrumental to your future success.
Fill in the form to download your eBook now!