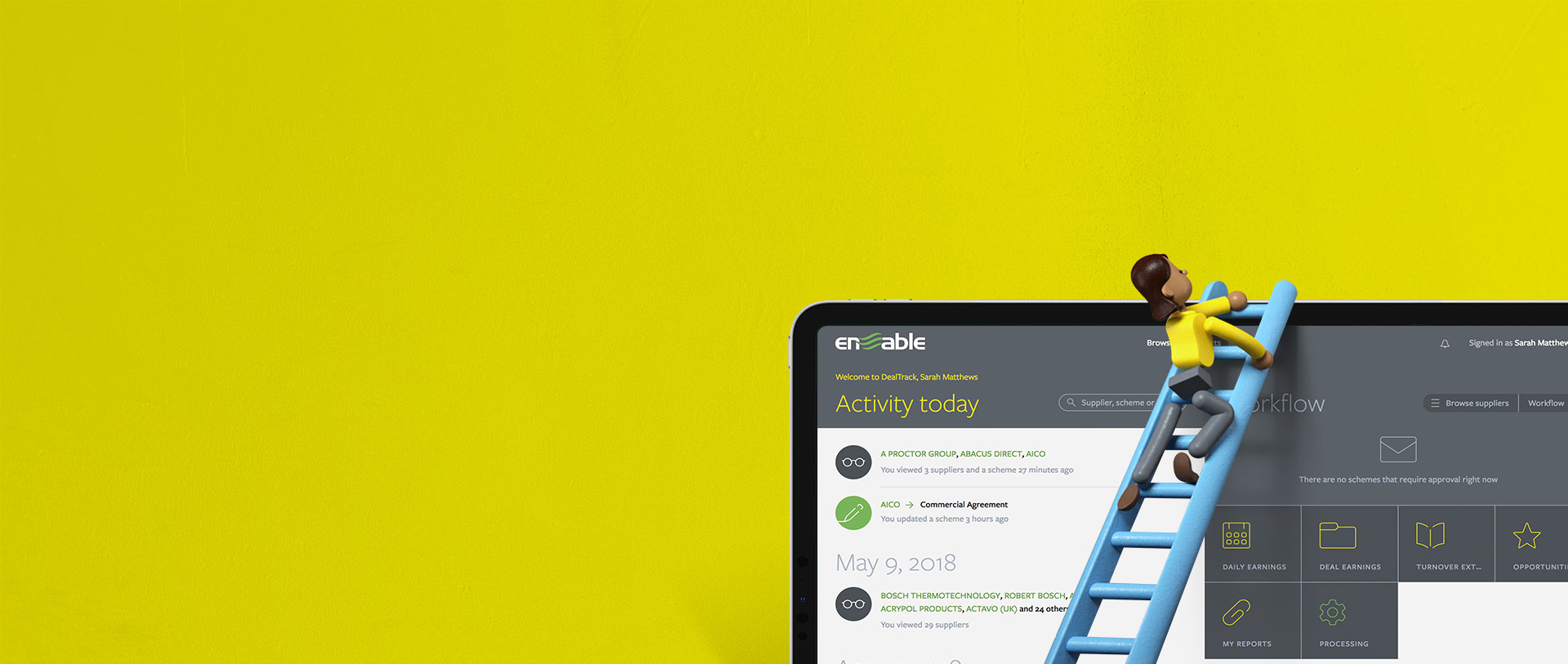 January 2020 webinar recording
In this webinar we hear from Amanda Barnard, Systems Coordinator at Unitas Wholesale, the UK's largest wholesale services company, formed following the merge of two well established and leading buying groups (Todays Group and Landmark Wholesale Ltd).
Before Unitas implemented Enable, there was a small team manually processing the rebates using spreadsheets. Although these are easy to use, widely available and highly adaptable they can make data input slow and are prone to human error. Forecasting and reporting is slow and inaccurate. As a result, rebate thresholds and business opportunities are all too often missed.
Without a robust system in place Unitas knew they were potentially losing out on revenue but by solving these issues they could make sure that earned discounts were claimed correctly. Which is where Enable came in. Since 2012, Unitas has been working with Enable Rebate Management to help track, calculate and manage their rebates.
Being experts in rebate management, we invested heavily in understanding their business needs and in doing so we provided a suite of supplier and member facing systems that allow promotions and deals to be set up, signed off and then communicated across the Unitas group.
Benefits of Enable rebate management
Unitas have discovered a number of benefits from implementing a Rebate Management System including being able to uncover missing rebates.
For their members, Enable had a positive impact on cash flow. Payments were faster, and they could now track their own potential earnings and growth better, meaning they could stay one step ahead of the competition.
In terms of complex deals, these have now become easier to understand and track. The deal approval process, with sign-off required from both parties, ensures that fewer claims are challenged and there is clarity in what was agreed.
Watch the full webinar to discover the following:
Amanda's role at Unitas Wholesale and her involvement in rebates
How rebates were managed and the problems that occurred
The desire to move to a Rebate Management System
A review of Enable's Rebate Management System
The benefits Unitas Wholesale found